Nerds and creatives, we fuse our passion for compelling storytelling with our constant, ongoing study of audience trends and appetites – making us the best secret weapon in town.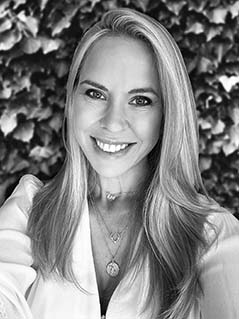 Founder,
Head Of Creative Marketing
(And Horse And Hound Enthusiast)
With a career trajectory spanning copywriter, producer, and creative director, Kristie is equal parts collaborator and disruptor. She founded Fanthropology in 2013 with the goal of bringing a uniquely creative lens to audience insights, and is always striving to set up her clients for the ultimate touchdown. Kristie has contributed to the success of some of the largest brand and entertainment properties in the world, from Marvel and Mission Imposible to Barbie and MGM Resorts International. She has a proven track record of identifying the X factor that really moves the needle with audiences. When she's not at the barn (sometimes also when she's at the barn) she's proud to support her clients in building properties and campaigns that turn potential audiences into the most enthusiastic of fans.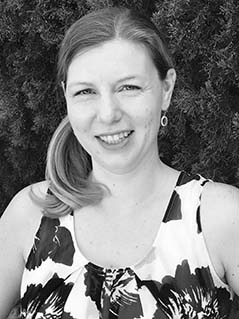 Partner,
Head Of Research
(And Mad Scientist)
An unabashed nerd and lifelong entertainment fan, Kristen started her career in development, but her interest in audiences and fandoms led her to pursue
research and innovation in consumer insights. An early highlight was helping to
successfully launch the Twilight franchise – and she has no regrets about the time
she encouraged its fans to invade Comic Con. Her research experience spans all
disciplines and evolves with the ever changing landscape, with a holistic approach to integrating data. She has worked on the industry's top franchises and universes, from superheroes to spies, and is uniquely adept at distilling broader trends, having spearheaded in-depth analyses on Industry Trends, Genre Trends and Conventions, and most recently, her Magnum Opus: The Universe Report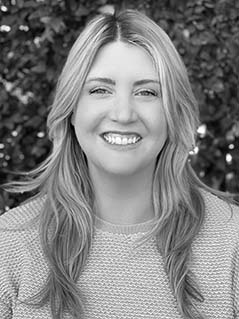 Partner,
Head Of Digital Strategy
(And Too Social For Her Own Good)
In love with film and television from childhood, Stephanie's passion for characters and storytelling led her to Hollywood, where she still marvels at getting to be part of a world she only dreamed of. Starting out when big films still called for big world-building websites, Stephanie found her strength in always pushing creative to greater levels of immersive depth and engaging interactivity. Her belief has always been that great creative isn't just thrilling, it's smart and strategic, and loves infusing
data to help inspire campaigns that pull all the right emotional levers in the audience. Working in the creative digital landscape for the past decade, Stephanie
has had the opportunity to work on everything from major franchises to original IP and loves finding new ways to tell powerful stories.
Established in 2013, Fanthropology is woman-owned and operated. We are committed to providing everyone on our team with a safe and welcoming environment in which to think, create, discover, innovate, and thrive as their authentic selves.
Krystala Skordalos
Strategy Director 
Sarah Dompkowski
Senior Researcher
Alexandra Harris
Researcher
Nicole Lonberger
Art Director & Editor
Eloise Petrucco
Researcher
Sonja Gomes
Human Resources